Lately I have noticed that some how I have lost a lot of my jewelry and have been dying for more (dying is taking it a bit far.) Since I have crazy amounts of jewelry making stuff I have been making some. Awhile back I got some Tokidoki make-up brushes and the plastic box had all kinds of great pictures. So being a huge hoarder as I am I kept them not knowing what to use them for. I finally have put them to good use!
You will need chain, plastic pictures, hole puncher, wire tools, jump rings and a clasp.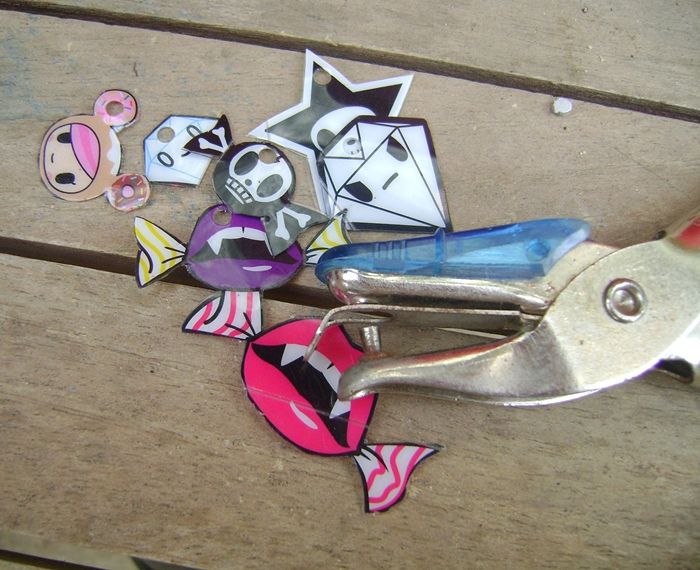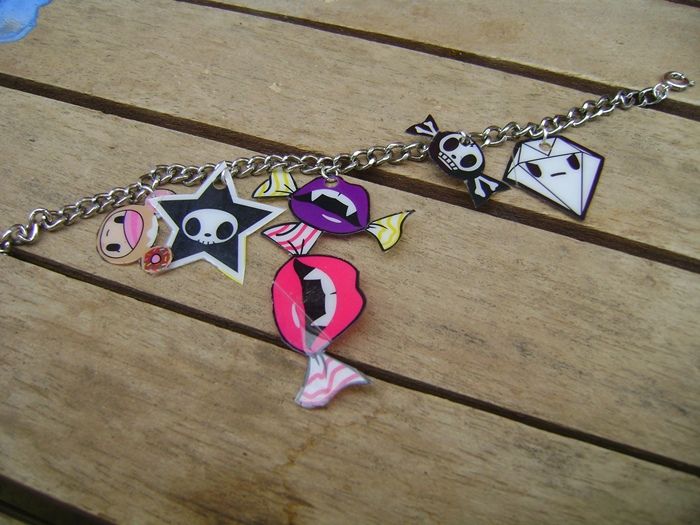 1. Hole punch all plastic pieces.
2. Put jump ring though hole punch.
3. Add onto chain
4. Add the clasp to the ends
You are DONE!
♥Meagan