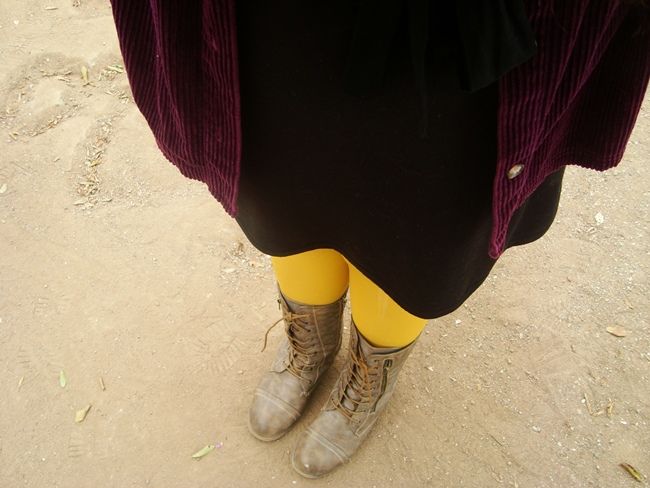 Hello interweb/ or future me :O! Okay I'm done heehe. I don't know what is the matter with me today? I think I'm hyped up on vitamin C or something (I don't drink coffee.) So hopefully you are having a wonderful Thursday. I know I am! (in a sarcastic high pitched voice.) I have about a month until I graduate and the pressure is on more then ever. And this dang weather is not help me very much. It's being all hormonal like, it can't make up its mind. hahaha I made a funny (OK it wasn't funny.)
Anyways before you think I am totally insane. Yesterday (the day of these pictures) it was raining in the morning so I got excited, because it had been 90 degrees. Well when I get out of my class it was so hot I wanted to die. So there's the explanation of why I looks so mad in the pictures heehee.
As you can tell I am really obsessed wit the boots. I wore them the last time I put an outfit post up. I am also in love with this button up, it belonged to my grandmas. She let me go though some of the clothes and I hit big. Super excited to incorporate some more grandma and Meagan mash up outfits. Those are always interesting.
Have a great day
♥Meagan
Outfit: Corduroy button-up: grandma; dress: thrifted; tights: target; boots: gift; necklace: forever21