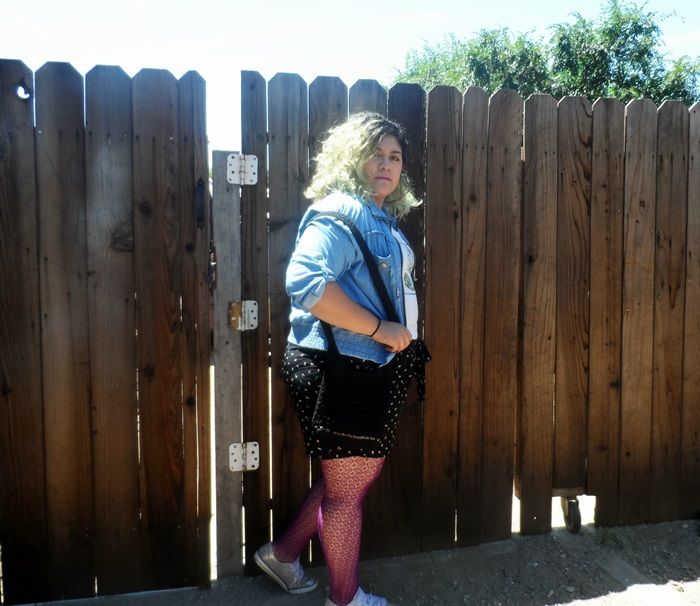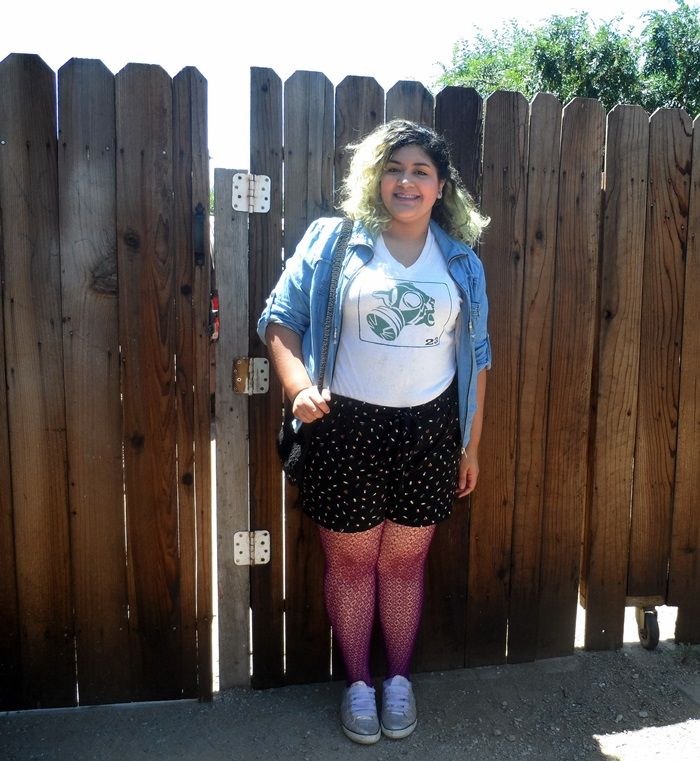 Hello lovely pants!
Well oh my goodness, it is getting so flippin' hot, and all i want to do it swim in our kiddie pool outside.
Lately I have been trying to dress the way I feel, but its kinda hard when all you feel like wear is a white tee shirts and pajama shorts. So today I wore the next best thing! I wore my airy forever21 shorts, that i can run around in, and my gas mask tee. Of course I had to get crazy and pair it up with my flower or diamond (i have no idea what shape it is) nylons and sparkly shoes. Well it heats up its all about comfort and being ready to play in the dirt or the amazing kiddie pool in your back yard.
Stay cool and have pleasureful day!
Meagan
Shirt/
handmade by me
:Shorts/
forever21;
Jacket/
thrifted;
Nylons/
target;
Shoes/
target;
Bag/
thrifted