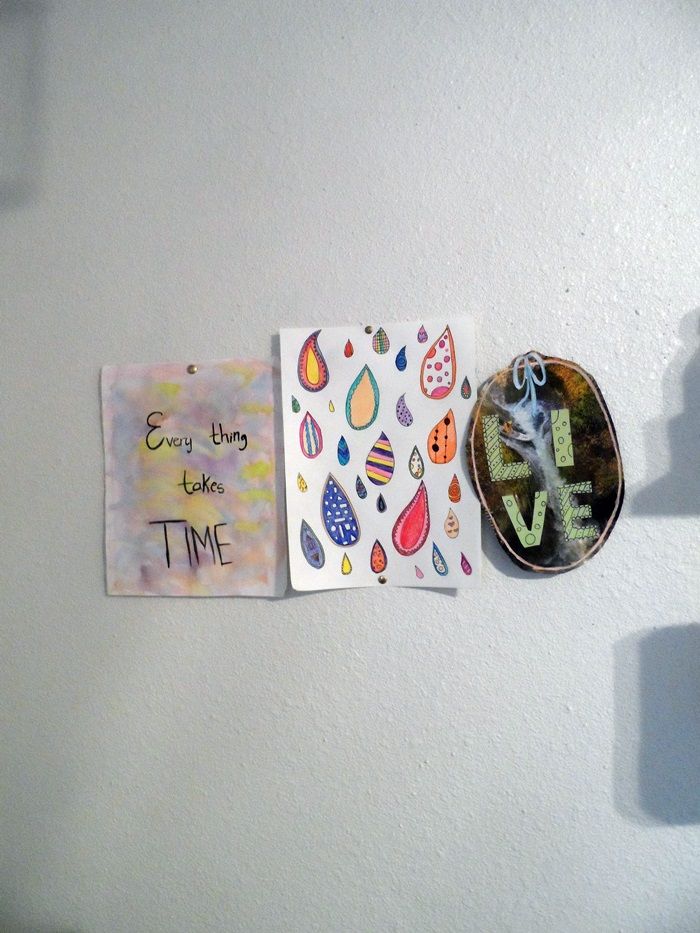 Hello inter-web land! So it is officially my summer vacation and i'm so stinkin' stocked. I have been off of school for about two weeks, and I was doing was sleeping and watching so much Netflix. It was really fun well it lasted. But we must proceed!
Before i got out of school i took everything off my wall and painted my room WHITE (which i have never done). So slowly i have been putting things back on my wall so that things aren't so plan. One of the projects that i took on was above my bed i wanted a collage of paintings, drawings, notes, and stuff by me from the top to the bottom. So this week i want to finish what i started. TO me its like my own art journal but on my wall. I used to do this all the time but with magazine stuff and things from the internet, but never with my own stuff I just throw it away. This will be fun!
What are you working on this week? Or do you have any projects lined up for the summer?
Meagan