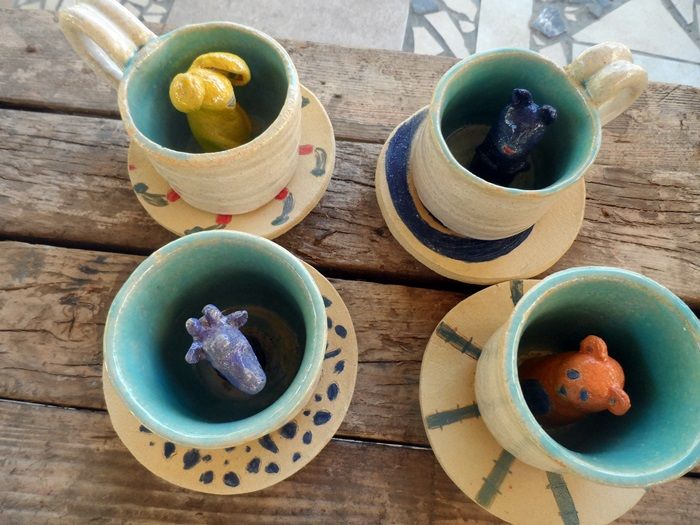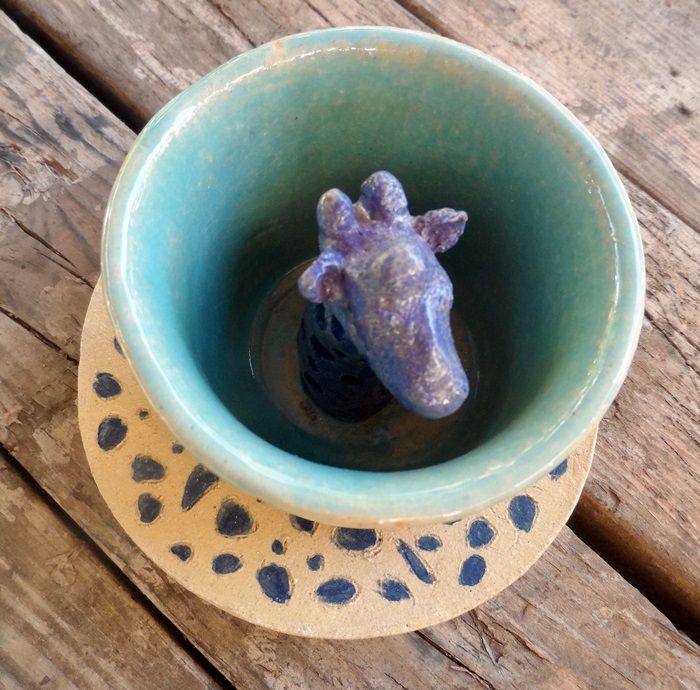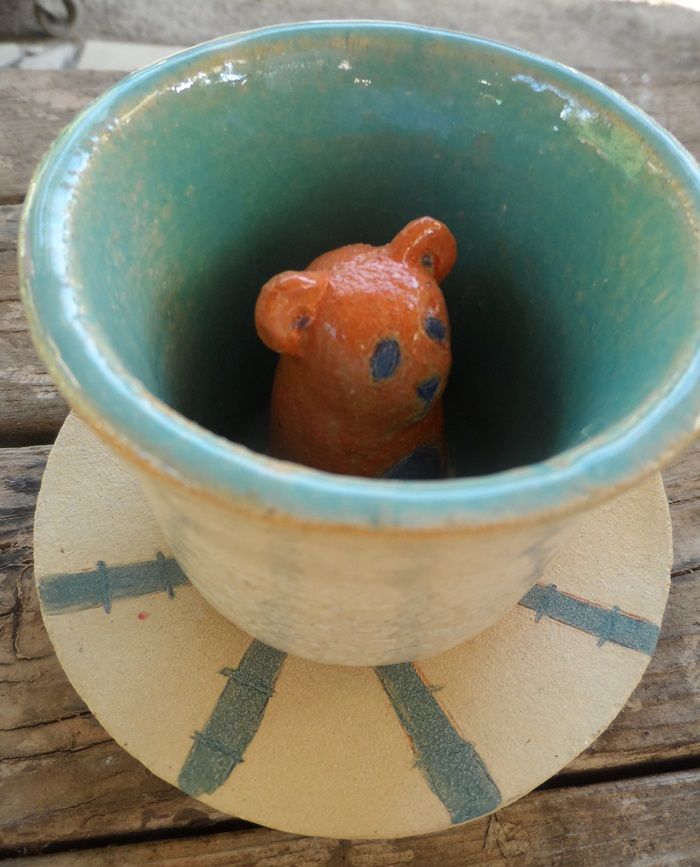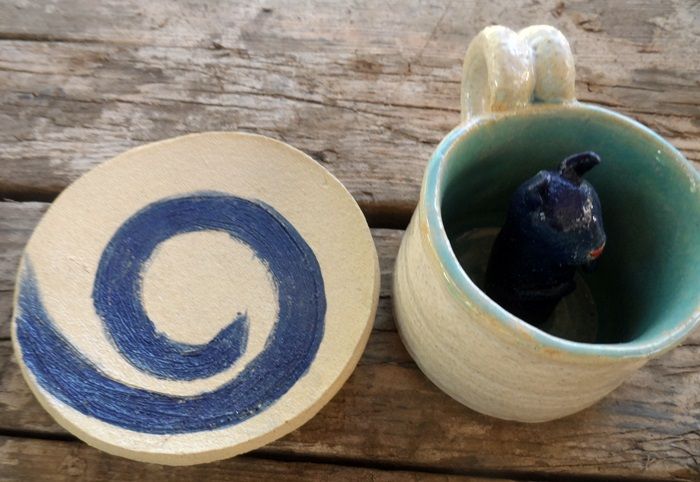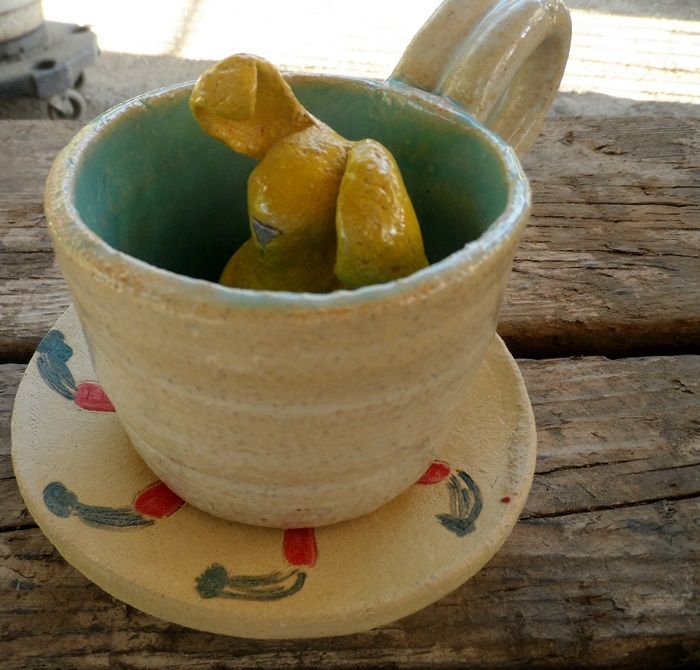 Happy Tuesday!
One of my assignments for my ceramic class was to choose a set of things such as cups or something figurative. Basically something that you wanted to focus on for the rest of the semester. At this point of the semester i wasn't great at either, but i knew i liked both. So seen cups on mod-cloth and on other places where they had mugs with little critters in them. I thought i would take a stab at it and i went for it.
I made the cup on the wheel, and sculpted the little critters. The plates i made last minute just cause i had extra clay, and i just used slabs of clay. The glazes i used on the cups was some from school, just a white, and the blue glaze called red rum. It is amazing because you can either get a red or a pretty blue or some times spots of purple. But when you put it into an electric kiln you get this. The animals and the plates have different under glazes on them, and sprayed with a clear glaze.
I'm over the moon with how they came out. My favorite would have to be the giraffe and the bunny. They were the ones i put the most detail and loved on them the longest.
xx Meagan