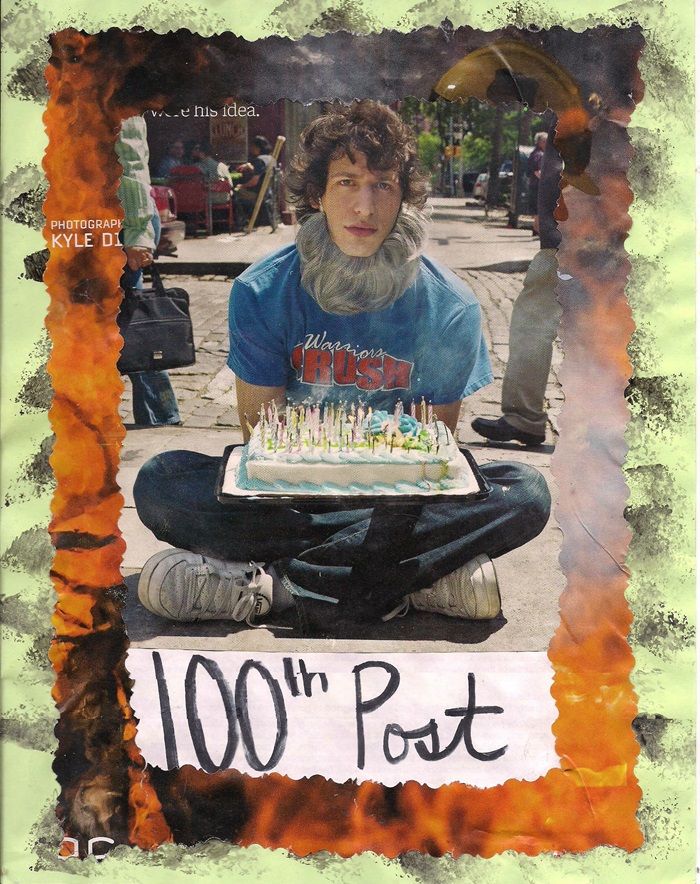 Hallelujah! I finally made it to my 100th post! I am over the moon right now. It might sound small because some people have blogs that create 100 post in 2 months, but this is such a celebration for me. I'm pretty sure i would have been on a lot more post then 100, but last year i decided that i wanted to start fresh so i deleted a lot of post. I remember deleting them and feeling so heart broken after about 10, and felt that i was trying to delete days. Even if they weren't perfect they were mine.
When I started my blog in 2010 i went into it thinking that i wanted to make friends and show people my d.i.y's and the way i dress. But after hours of reading blogs i wanted to do i the way these "successful bloggers" were doing it. I felt discouraged and thought i had to be a certain type of blogger. I struggled with that for a while. But after years of blogging, even if i didn't feel worthy and some of my stuff wasn't perfect, I grew and figured out that i was able to say what i wanted to say and be because this is my space.
I'm celebrating the years that changed me, growth, not giving up, and finally doing things how i want to!
Here are some of my favorite post that I've done.
1.
Purple Dance moves - outfit
2.
Woods and mountain - adventures
3.
Potting necklace - D.I.Y
4.
40 before 20
5.
Road Trip - 40 before 20
6.
12 random things - Daily life
7.
art journal - creative living
8.
52 portraits
Thanks for reading, and here's to celebrating every post!
xoMeagan