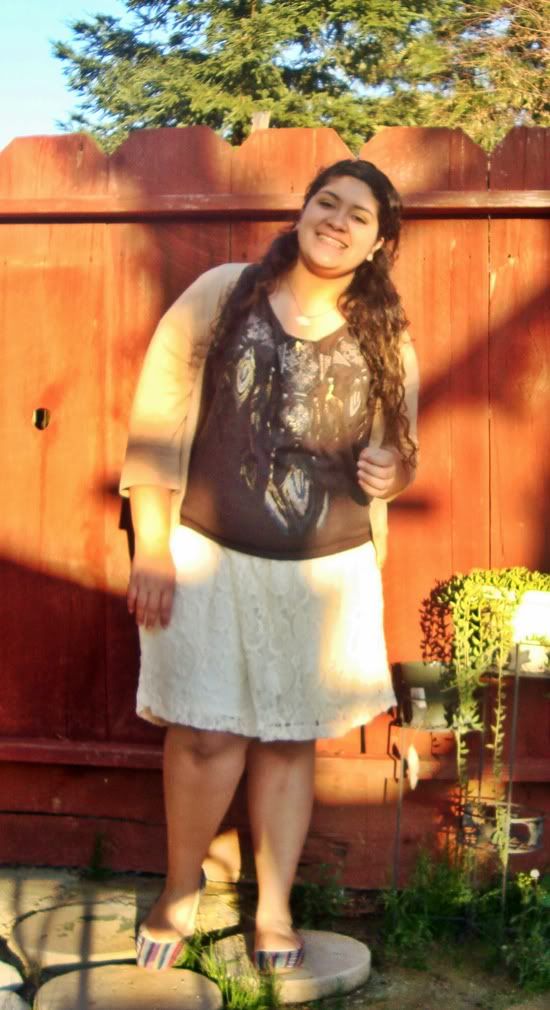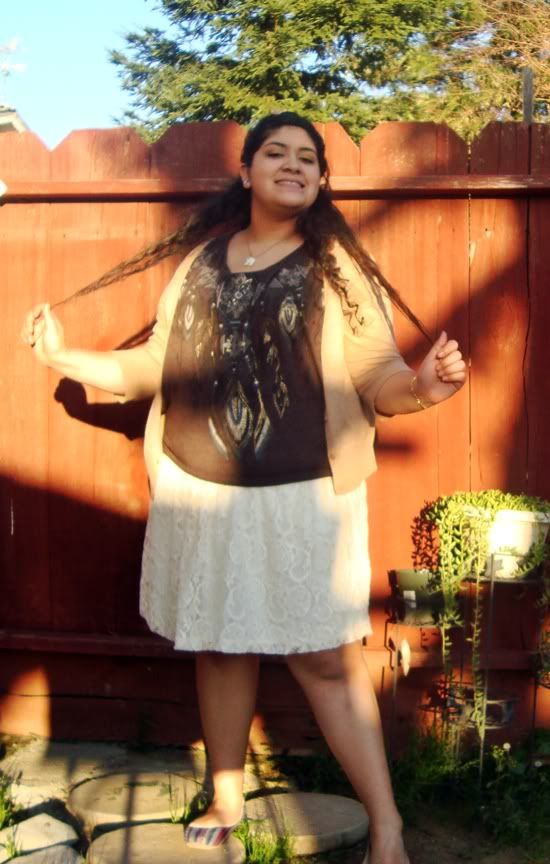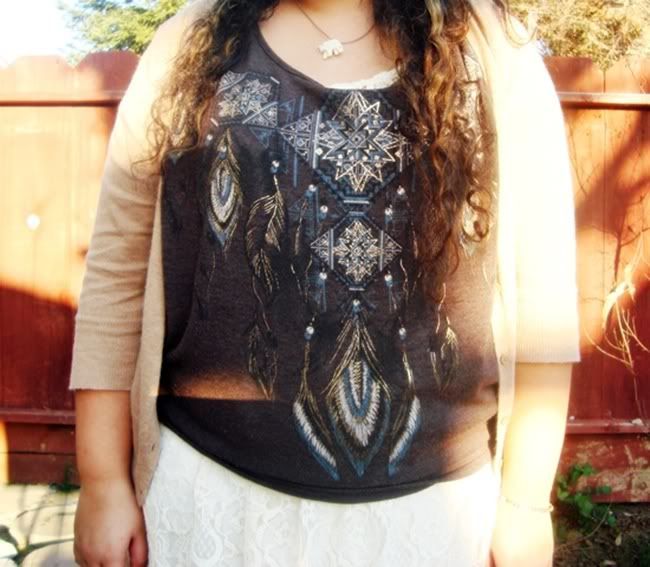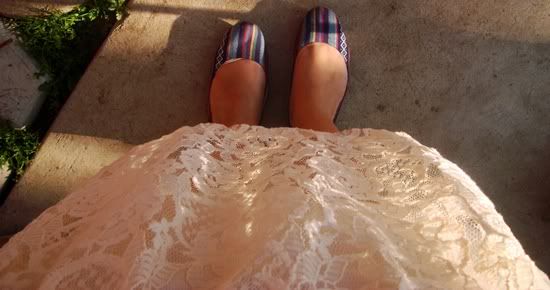 Outfit: lace dress: forver21, shirt: gift, cardigan: target, shoes: target, necklace:forever21
It has been awhile since I've posted anything. I'm super excited because I have so much planned I finally figured out I need to be more organized, so I got a planer! So I have stuff planned. I had kept coming to a stop every time I would try to fix up my blog and really start to blog. All those wonderful thought of not being adequate to fit into the blogger circle. I started freaking out on how I was not the same as these blogger. Everyone else had amazing clothes awesome creativity and pretty body's. But then I was browsing the interweb and I found
fashion pirate's
the state of fashion blogging. I thought it was amazing because she hit on so many point that are true and explain why I was feeling so down. Even though I don't consider my self fashion blogger or any knowledge of fashion, it gave me confidence to not care on how people are going to view me but if it makes me happy so be it!
Any who this outfit was really fun and famine to put together. I'm not really a dress person but I am trying to push myself to wear dresses and skirts more than pants. It not like I hate dresses and skirts but I always feel like if I wear them just to ordinary, everyday place people look at me weird. But oh well heehee. So as of now I am growing my dress and skirt collection and looking everywhere on how to style them differently.
Let me know if you guys ever have problems with ever getting your blog going. Or if peoples views of you get in the way of doing things your own way?